CONSULTING
This is relevant to every church and organization. I've visited 5 continents where I've productively coached and encouraged leaders. There is no place where "it's different here" that I can not improve your thinking and leadership.
What I do is different than most consultants. And how I think is different than ALL other consultants. 
You will be better when I leave. And if we never speak again after, you'll have stretched and improved. You think that sounds bold? Cocky? Then I'm not your guy. You want a middle-of-the-road nice guy to tell you reheated stories to distract you from your plateau. I'm not in the business of church leader hospice care.
---
Typically a o

ne time visit to shake up paradigms and provide a boost to your perspective and motivation. 

Best for relatively quick solutions to h

urdles and hangups in your leadership or organization.
Consulting won't change habits and patterns like coaching will but it will help break free from old mindsets by pointing out the gap between your potential and where you are now in the present. 
---
Practically 
Up to 3 days onsite with you and your team.
Unlimited access to what I know, what I've seen, and what resources I have to share. 
Access to my network of thinkers, builders, speakers, and leaders.
Unlimited text and email even after I leave.
One time, all-inclusive investment point.
COACHING
This is not for everyone. Even if you had the money I might say "no" anyway. I only work with churches and leaders who want to grow, move, and maximize potential. This is more rare than you think it is. Too many in the Church don't want to work and it's infuriating. So I don't strive to have a full list of coaching clients. I only work with those who want to be the best. If you think you need a secret shopper Guest Experience audit, I'm not your guy. Because that's absolutely not the problem at your church. You thinking that's worth paying for is the problem.
---
An extended relationship of at least 3 months where I join your team and add horsepower.
Most often we work towards a specific goal or on a specific project. Just a few examples are things like building your multisite strategy, hiring a new executive, or renovating the culture and leadership structure.
I'm on your team with unique access and a desire to see you build better and maximize potential.
I push you in a way that focuses more on your effectiveness than your preferences... just like coaches and trainers are supposed to do.
---
Practically
I visit at least once (although this isn't required) to set expectations and build the relationship.
At least weekly video calls but more are welcome.
Unlimited text and email.
A relationship with your staff and other leaders.
Candor and a personal interest in your success.
Access to my network

of thinkers, builders, speakers, and leaders.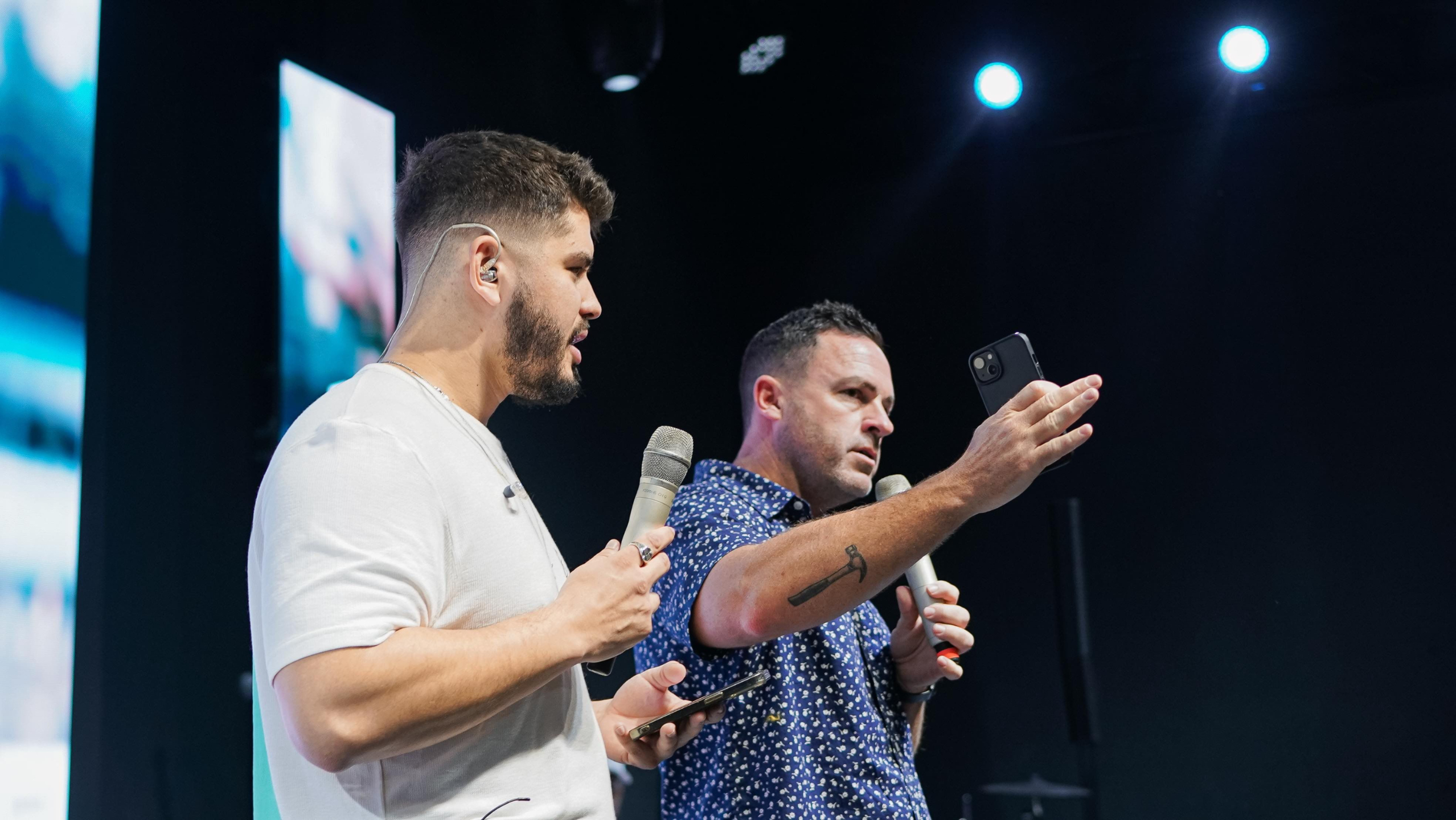 Know the difference between a coach and a consultant.
I stepped into the gym at our office on a Wednesday afternoon to lift weights between meetings. A good friend was in there on the bench so I just wandered over and assumed the spotter position.
I'm standing behind the bench, looking down at him as he presses a few hundred pounds up and down, and then I did what trainers do: I added pressure.
Get the FREE eBook